Military Resources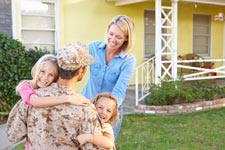 Navy to Navy Homes was founded to help Military men, women and their families with their unique home relocation needs.  Our staff is composed of military veterans, active military spouses, and military family members that truly put the customers first.  Our agents have been trained and certified as military Relocation specialists and we are Jacksonville's only military specific company.
We go that EXTRA MILE to save our service members THOUSANDS  of dollars when it comes to buying, selling or renting their homes.   Our military tenants also can rest easy knowing we are the only Jacksonville Property management company that "certifies" our homes to ensure they are current on all payments and not in danger of entering foreclosure.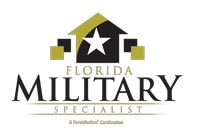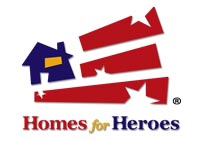 BUYING OR SELLING a Home?
Homes for Heroes Savings Program
The Nation's Largest Hero Savings program. More savings than USAA or NFCU. Discounts for firefighters, emergency medical professionals, military and veterans, law enforcement, teachers and healthcare workers when buying, selling, renting, or refinancing a home.
Disabled Vet, Upside down on your mortgage?
Military Homeowners Assistance Program
Military Homeowners Assistance
Permanent Change of Station
Permanent change of station moves are an inevitable part of life for a military family. The more information families have about their new location, the more successful the move will be and the smoother the transition to their new installation and community.
Relocation Information and Services
Children
Cities and States
Overseas Information